ALFA ROMEO Stelvio Quadrifoglio
The Alfa Romeo Stelvio Quadrifoglio at Research Garage


Technology drives power
Alfa Romeo Stelvio Quadrifoglio is at the top of its category in terms of performance, speed, efficiency and safety thanks to a perfect mix of power and technology. The 510 HP 2.9 V6 Bi-Turbo aluminium engine works together with the Q4 four-wheel drive system, with a 0-62 mph time of only 3.8 seconds. Paired with an automatic 8-speed transmission, that whilst in Race mode, changes gears in 150 milliseconds
The Alfa Cylinders' Efficient Management (CEM) and the lightweight nature of its mechanical components, such as the carbon fibre drive shaft, is what allows Stelvio Quadrifoglio to deliver unmatched levels of efficiency and balance.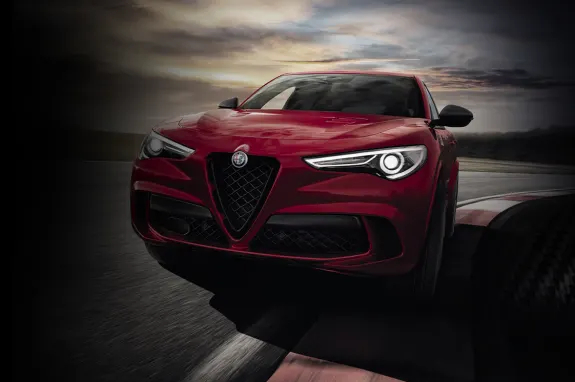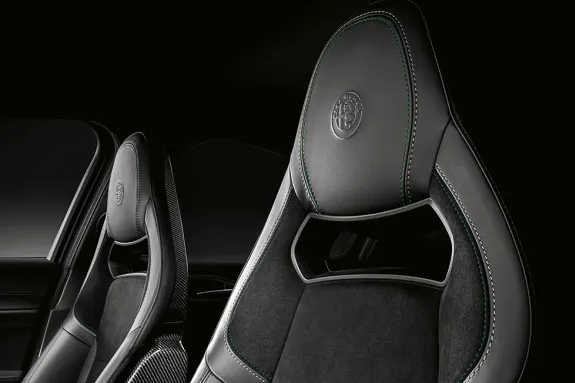 The centre of power

Elegance and design combine to evoke powerful emotions for whoever is behind the wheel of a Stelvio Quadrifoglio. The centre console has been redesigned and features cutting-edge technology and use of premium materials.
Safety in every driving condition
The SUV characterised by its sporty capabilities is now elevated by a series of Level 2 autonomous driving systems, creating a perfect synergy of driving pleasure and intelligent assistance.
Traffic Jam Assist and Highway Assist




Always in touch
Whether with the outside world or with your own car, Alfa Connect Services are the set of connectivity services that distinguish the Alfa Romeo Stelvio Quadrifoglio. Additionally, thanks to the Alfa Connect Box, you can also access partner offers and insurance benefits linked to your vehicle's telematic data.
General Enquiry
Please provide your details below and a member of our team will be in touch
Email us
Please provide your details below and a member of our team will be in touch
Test Drive Booking
Please provide your details below and a member of our team will be in touch