The Fiat Scudo & e-Scudo at Research Garage
The Fiat Scudo let's you enjoy efficiency and versatility with either a diesel version with four different engine types or the electric version with either a 50 or 75 kWh battery. It is designed to provide a practical and efficient solution for commercial customers who need a spacious cargo area, combined with an environmentally-friendly electric power-train.



The 50kWh battery allows you to reach a maximum speed of 80 mph and a torque of 260 Nm. The 50 kWh battery also achieves a maximum range of up to 142 miles with a 30 minute window for you to get charged up to 80% (Quick charge DC 100kW).



Replicating the same speed and torque as the 50kWh battery, the 75kWh battery extends your maximum driving distance up to 63 miles allowing you to cover 205 miles on a full charge. It does still have a very impressive charging time of 45 minutes for 80% (Quick charge DC 100kW).
Not only does the Fiat Scudo have impressive power-trains but it can also hold an impressive payload. With up to 6.6 m3 of load capacity and up to 1400 Kg payload, this makes it an ideal choice for commercial customers who need to transport goods and equipment on a regular basis.
The interior of the Fiat Scudo is designed to provide a comfortable and practical workspace for the driver and passengers. It posseses new connectivity and infotainment technology that are crucial to help you with your everyday needs.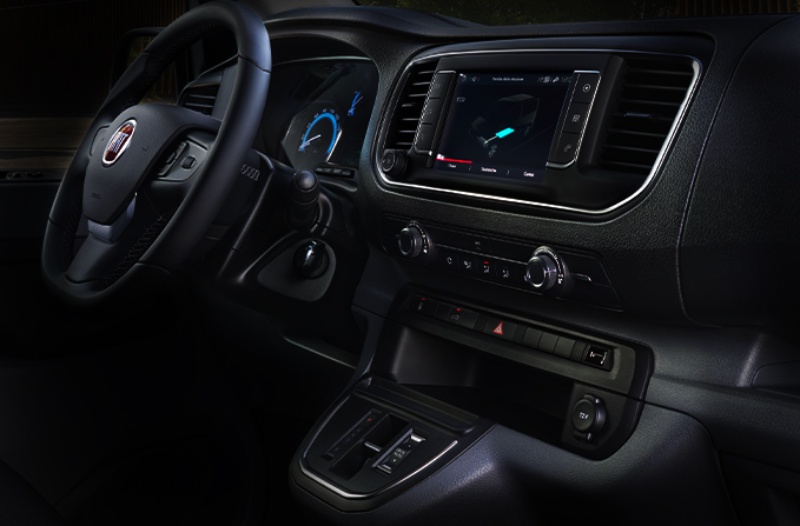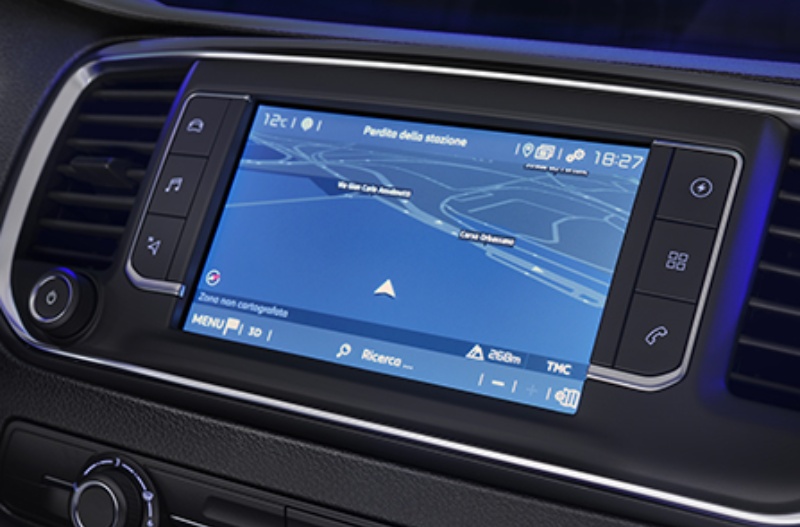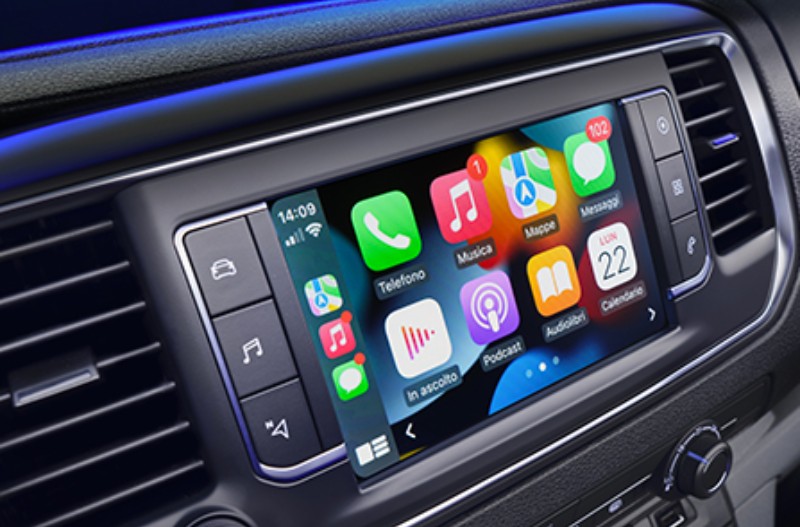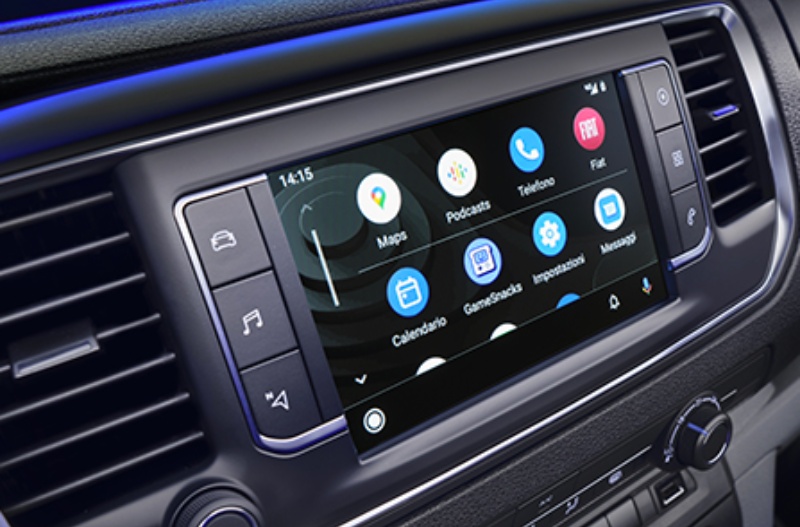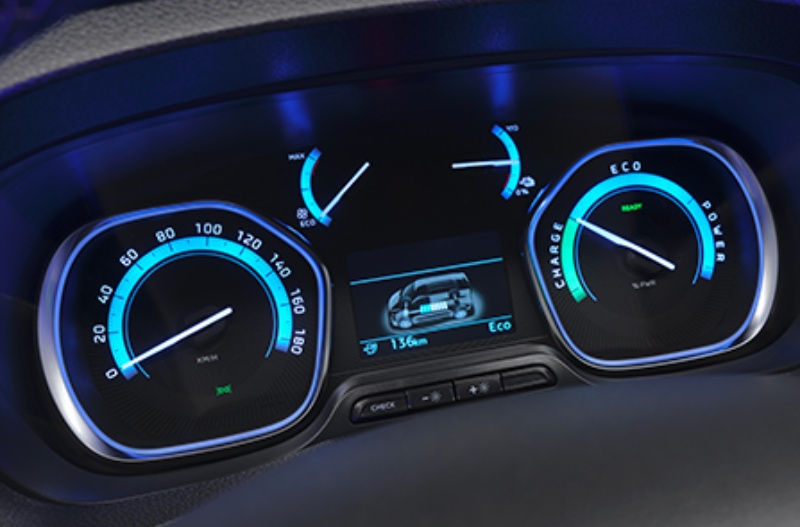 Cluster with 4" LCD Display
The cargo area in the Scudo is spacious and versatile with extended loading areas of up to 3.67m in the standard version and a maximum of 4.02m in the Maxi version thanks to the folding hatch under the passneger seat. The cargo area is accessed through sliding side doors and rear barn doors, making it easy to load and unload goods and equipment.
There is also a fold-down center seat that doubles as a work surface, making it easy for drivers to complete paperwork or use a laptop while on the road.
Scudo Safety Features
The Fiat Scudo comes equipped with a range of advanced safety features that use the latest technology to enhance driver awareness and help prevent accidents. Here are some of the advanced safety features available: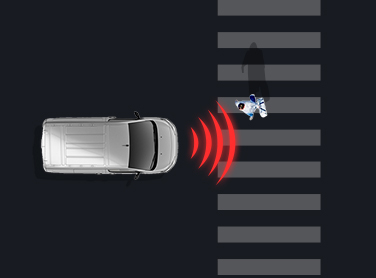 Forward Collision Warning (FCW) - FCW uses cameras and sensors to detect if a collision is imminent, alerting the driver to take evasive action or applying the brakes automatically if necessary.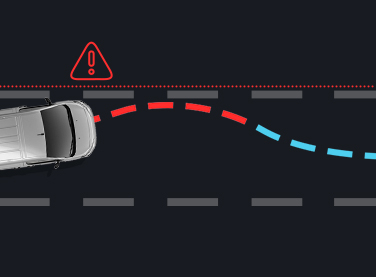 Lane Departure Warning - The New Scudo lane assist can detect road boundaries and warns the driver with an audio and visual alert when the vehicle is passing those boundaries.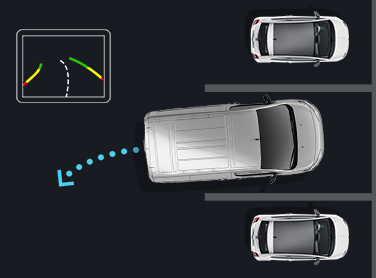 Rearview Camera - a great assistant with every rear maneuver and improved quality with the 7" screen, this feature displays a dynamic grid that moves according to the steering wheel turns.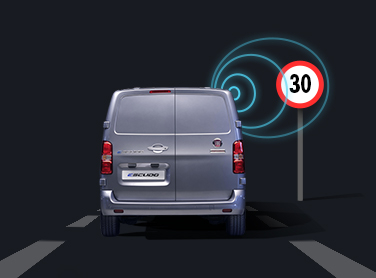 Traffic Signals Recognition - The

Scudo

recognises road signs and inputs them within the digital cluster display, giving the driver a visual representation.
General Enquiry
Please provide your details below and a member of our team will be in touch
Email us
Please provide your details below and a member of our team will be in touch
Test Drive Booking
Please provide your details below and a member of our team will be in touch