PEUGEOT 508 Sport
Discover the future today
The Peugeot 508 Sport Engineered at Research Garage
Low emissions meet high performance at the wheel of the 508 PSE, precision engineered by Peugeot Sport. With 520Nm torque and optimised traction, you'll feel every glorious curve of the road.

"The new Peugeot 508 PSE reflects our vision of a more responsive and efficient sportiness."
FULL SENSATION EXPERIENCE
Enjoy aesthetics led by efficiency. Featuring new styling codes that modernise the language of performance, 508 PEUGEOT SPORT ENGINEERED display a powerful and striking stance, magnified by a bumper, raised rocker panels and wider tracks to accommodate the new 20-inch wheels.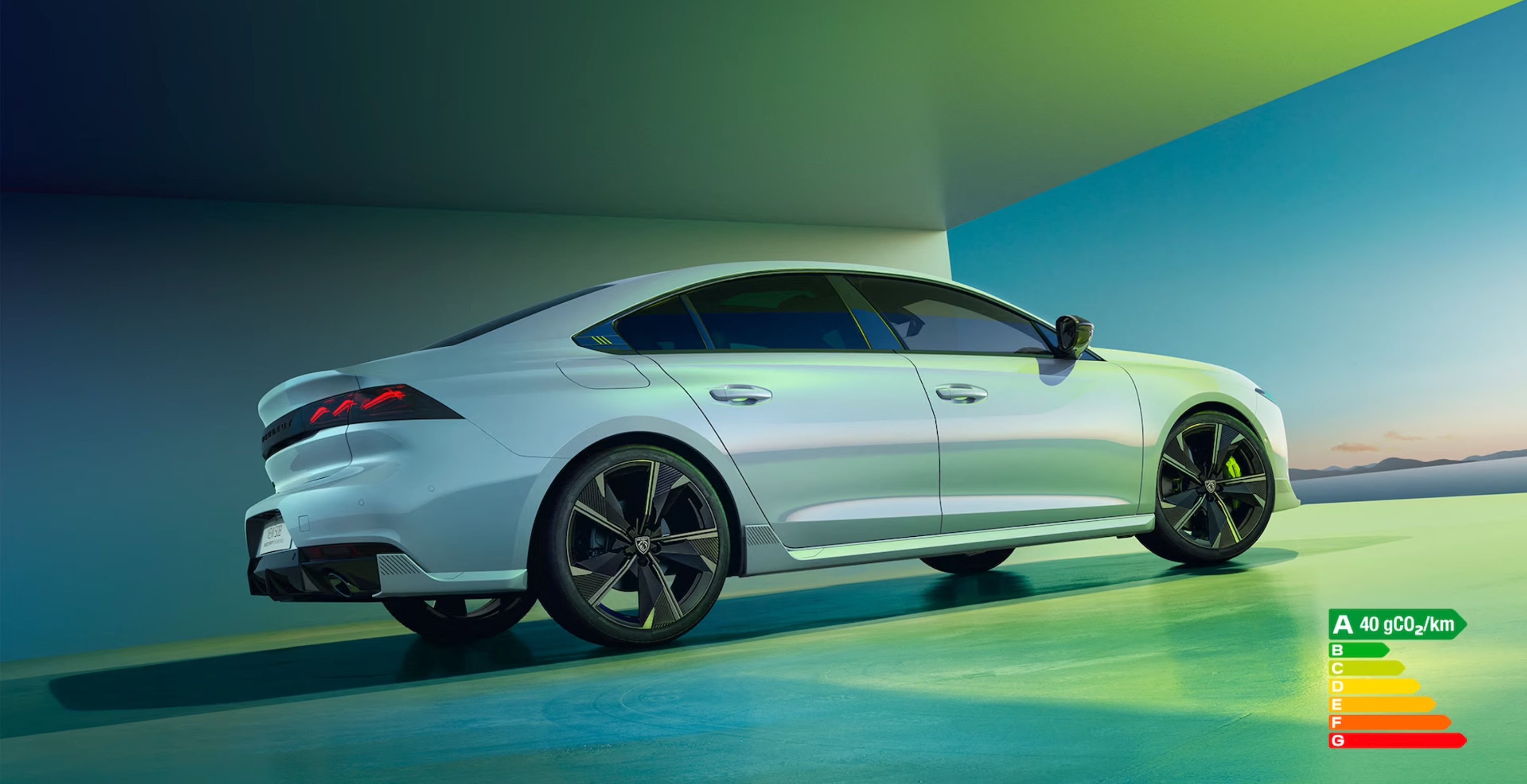 Plug-In Hybrid
- 100% electric range: Up to 34 miles
- Charging time: 1h 40
- Combined fuel consumption: 156.9 mpg
- Combined CO2 emissions: 40g/km
A MORE RADICAL KIND OF ALLURE
The new Peugeot 508 PSE Plug-in Hybrid saloon boasts a powerful and magnetic presence, with an expressive, performance-driven aesthetic. The front grille is unlike those you've seen before, with Nera black features that showcase the brand's new logo and the signature Peugeot Matrix three-claw headlights.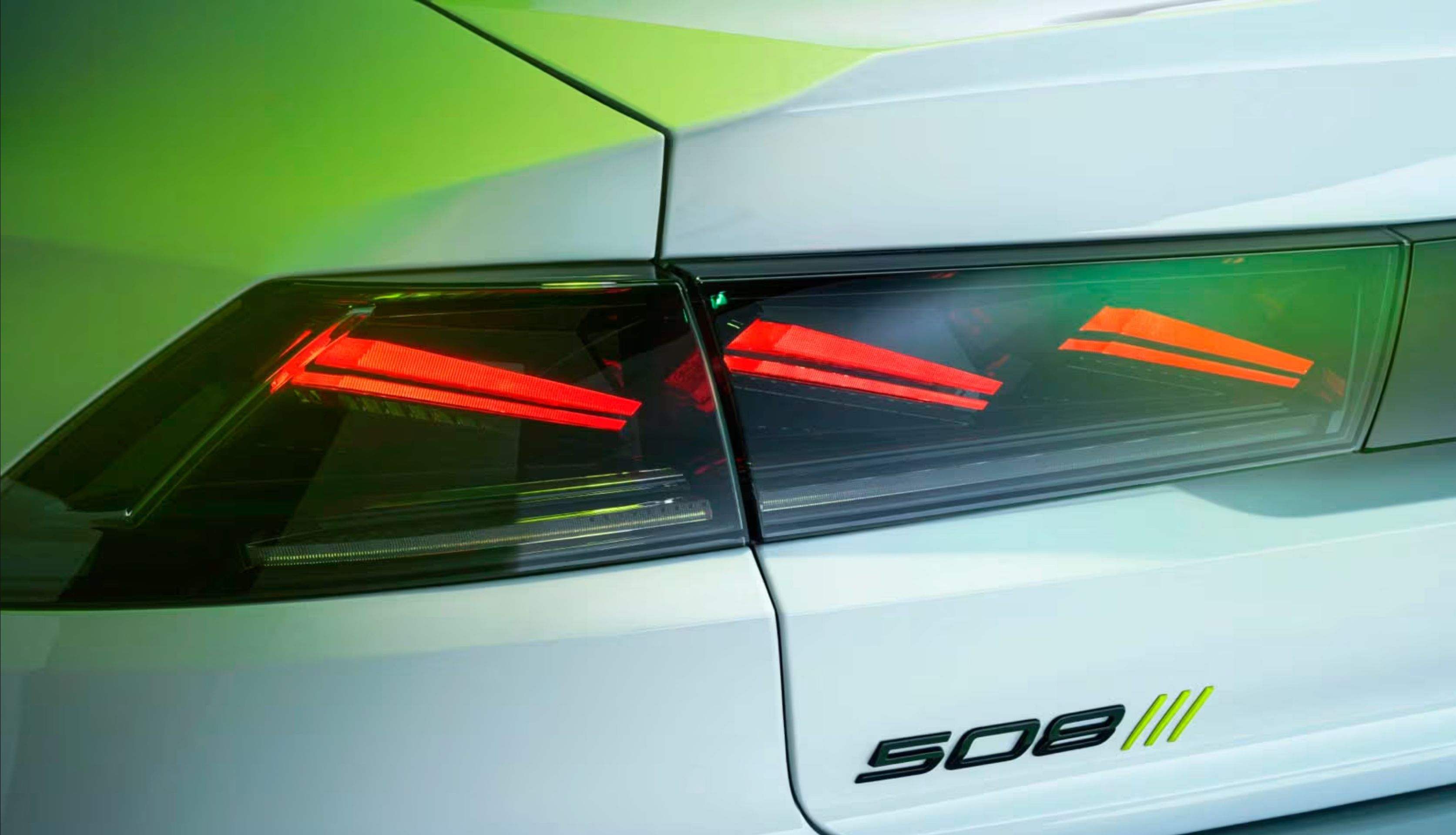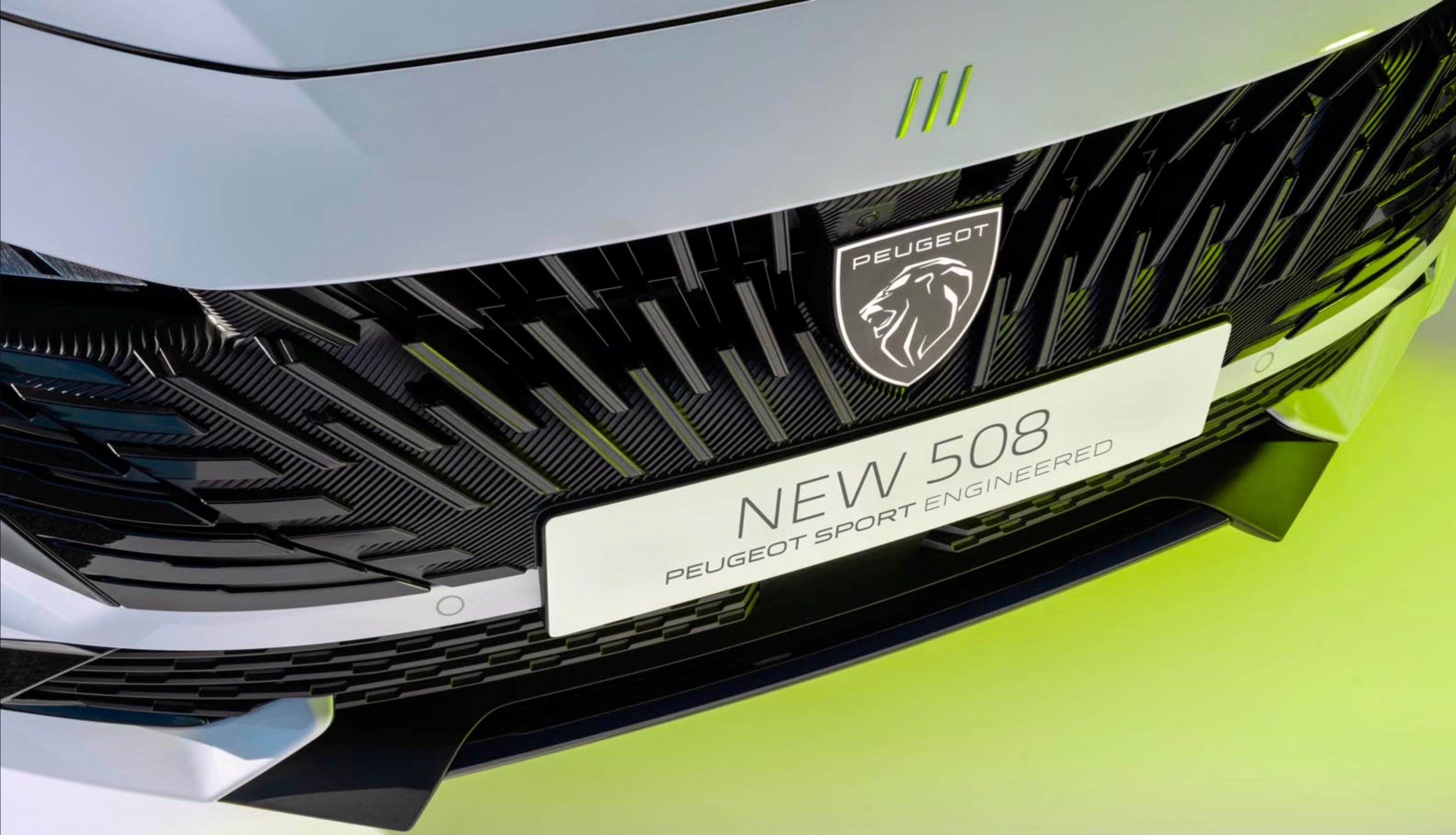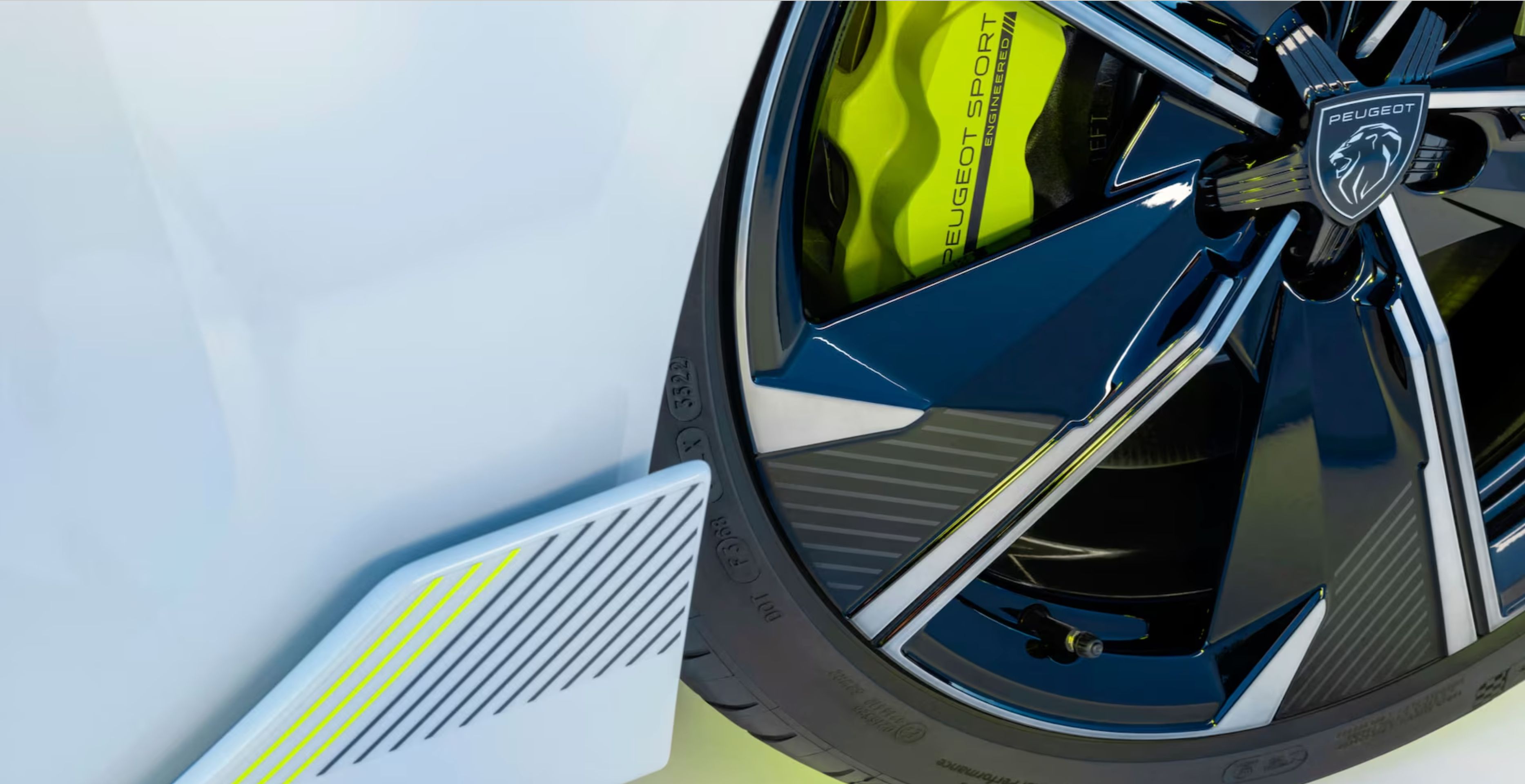 Bringing you responsiveness, driving pleasure, comfort and all Peugeot Sport's expertise in mastering hybrid technology. Everything has gone into designing the new Peugeot 508 PSE Plug-In Hybrid, including the latest generation of assisted driving technology.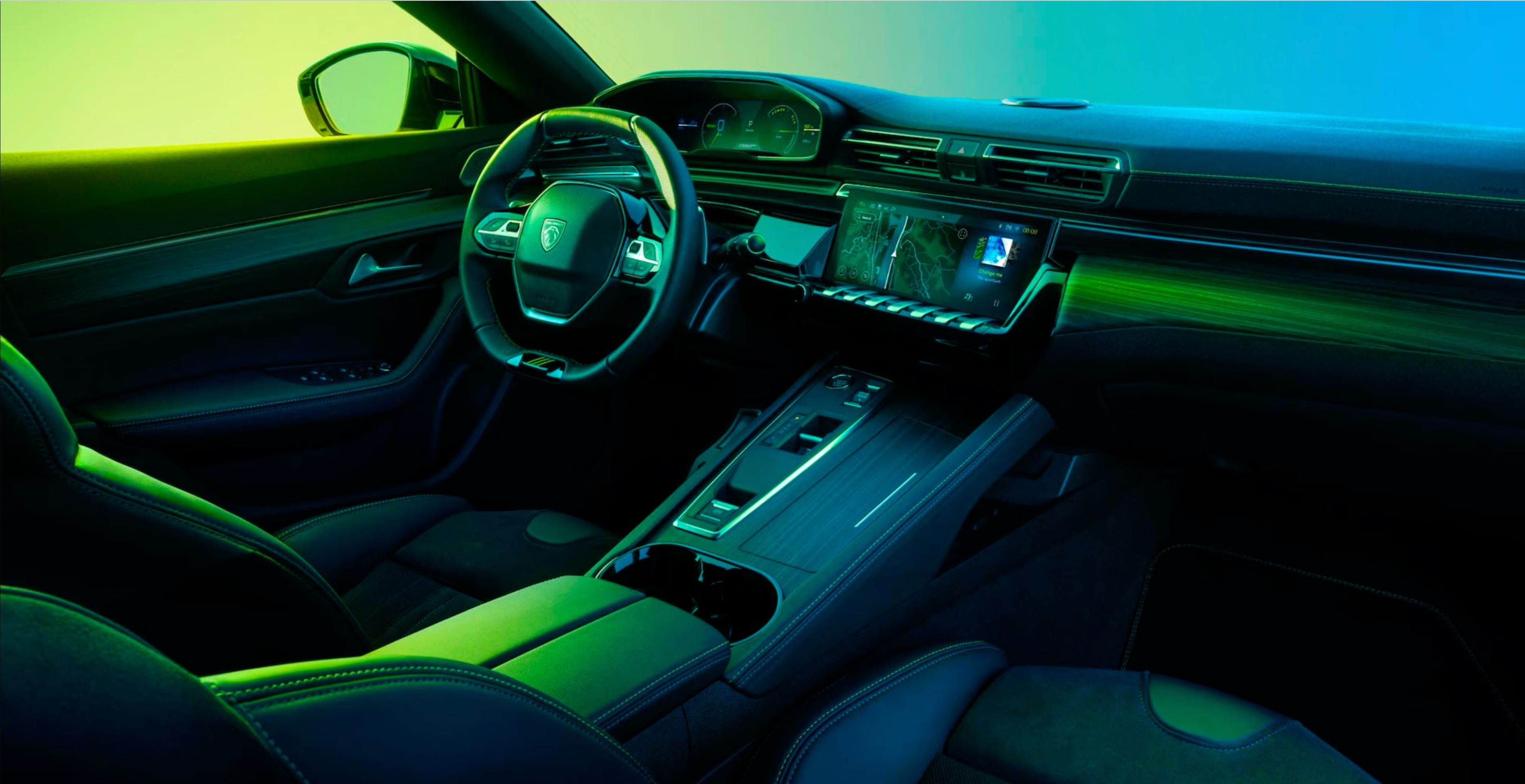 Experience the thrill at the wheel with Peugeot I-Cockpit. With a compact steering wheel, head-up display, new automatic gearbox control and customisable interfaces right at hand, you can stay focused on your drive.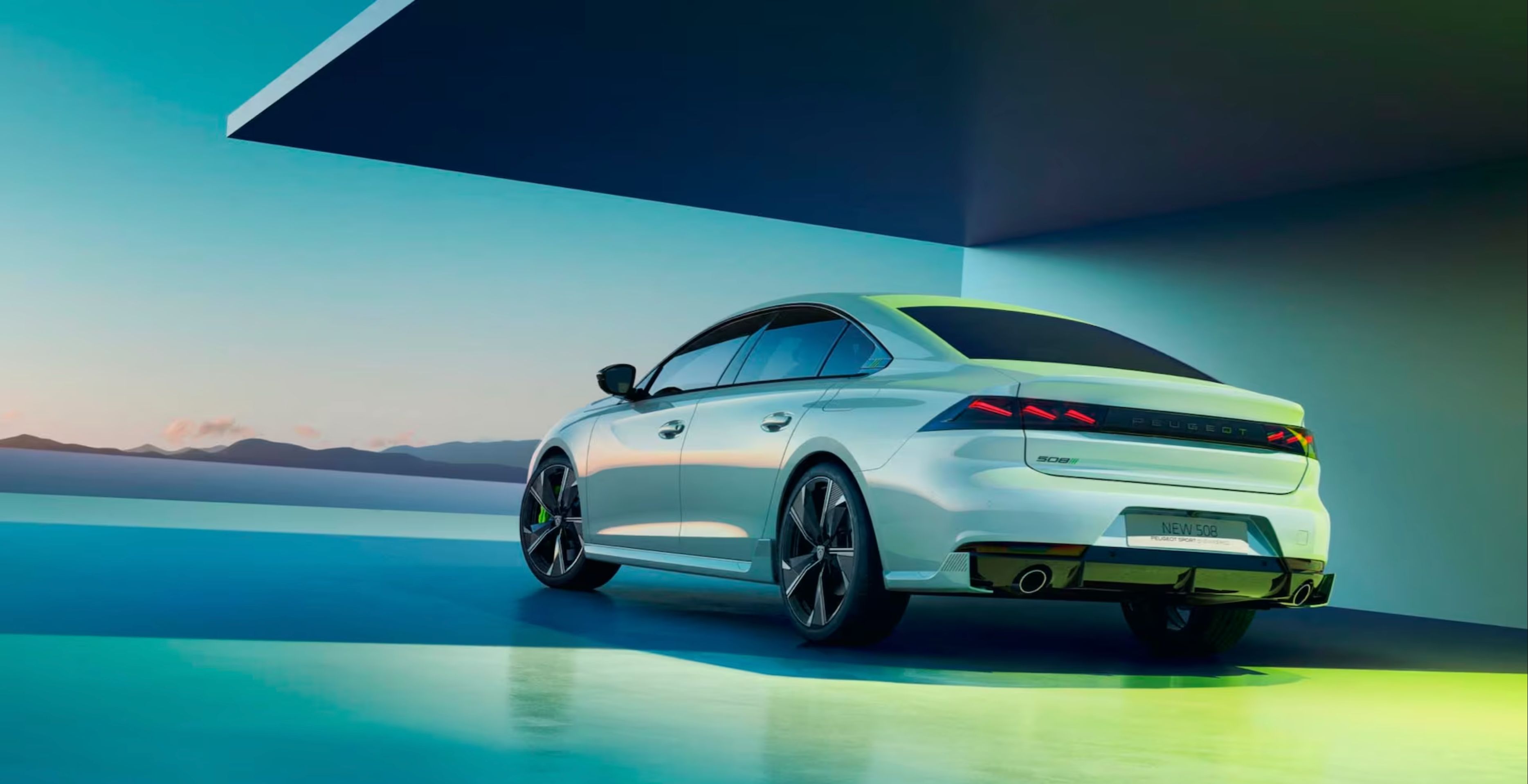 The new Peugeot 508 PSE Plug-In Hybrid brings you a holistic driving aid system: Semi-autonomous driving with the Drive Assist Plus Pack, choose between 3 driving modes, HD Front and Rear Cameras with 360 degree view, Blind Spot Monitoring, Night Vision for hazard perception.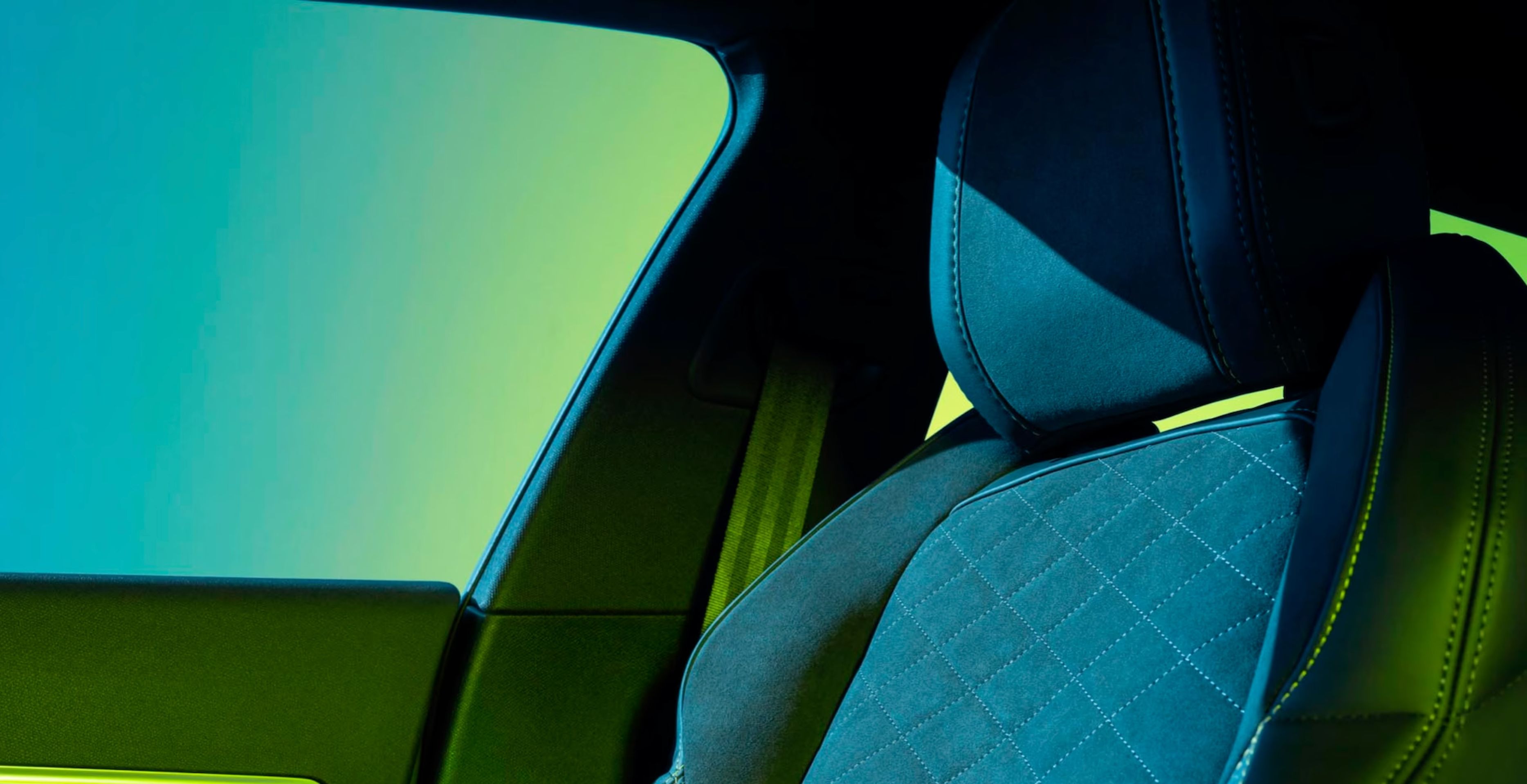 Sink into AGR certified, massaging seats and feel the quality fabric. Combining Alcantara and Mistral Nappa Leather hemmed with double Kryptonite and Tramontane Grey stitching.
Enjoy enhanced performance with the new 508 PSE Plug-In Hybrid, which delivers a total of 360 hp and max torque of 520Nm. 0-62 mph in 5.2 seconds!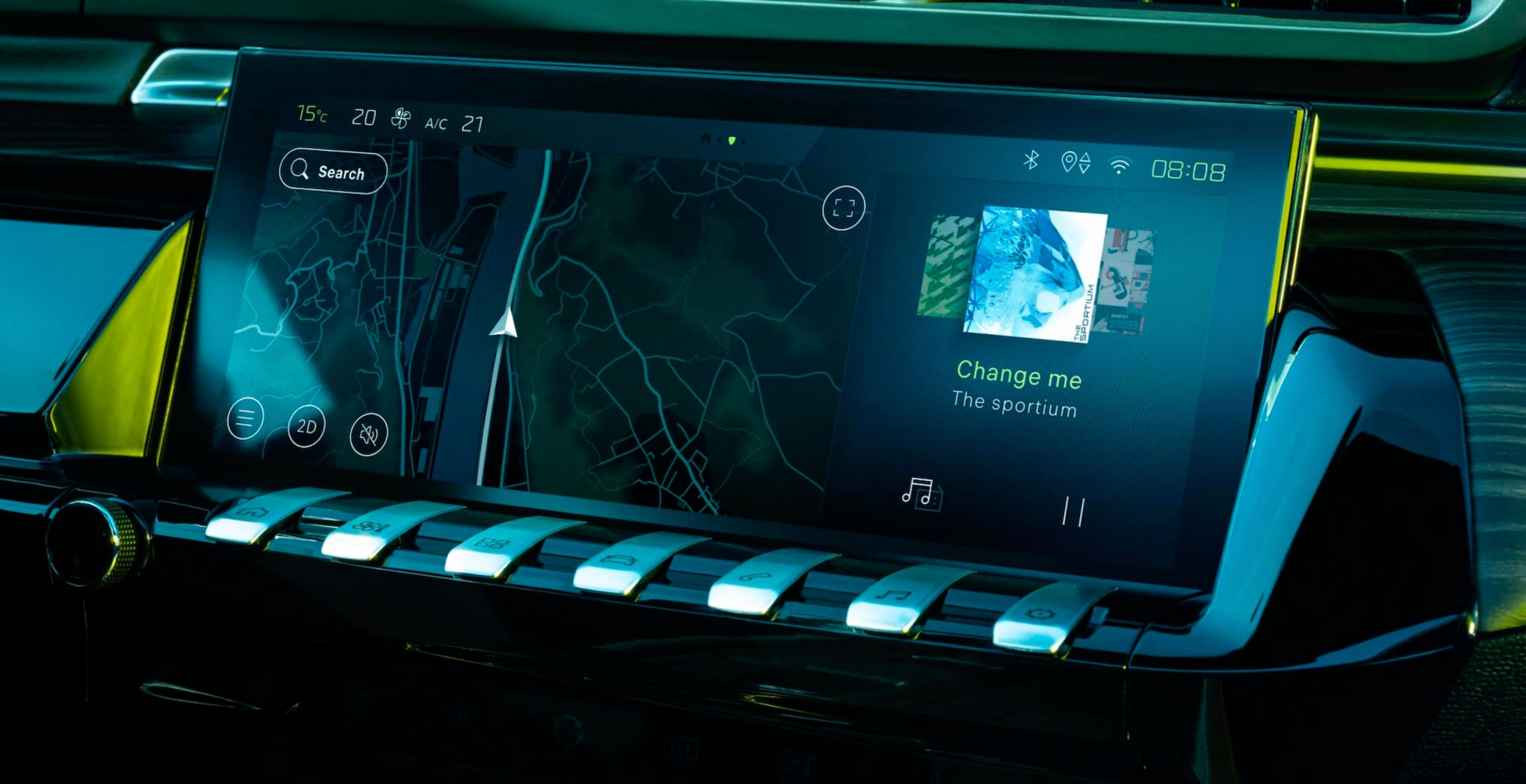 The new Peugeot 508 PSE features the latest Peugeot I-Connect Advanced infotainment system. Enjoy it's central 10" HD touch screen with multi-window functionality, plus widgets and shortcuts.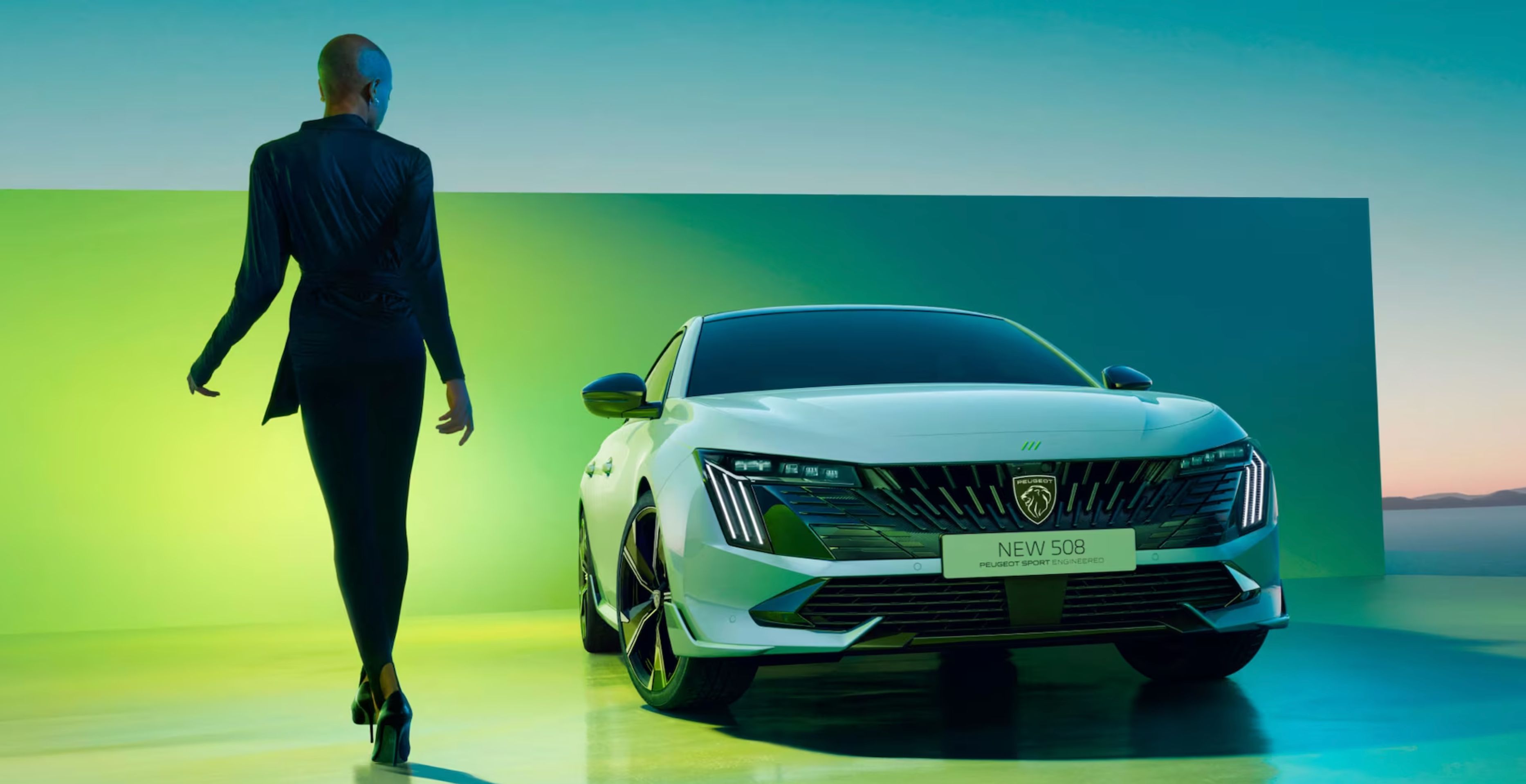 The meticulous design embodies our ethos of uncompromising aesthetics and build quality. Every finish and flourish has been created with such precision that ever detail is touched with perfection.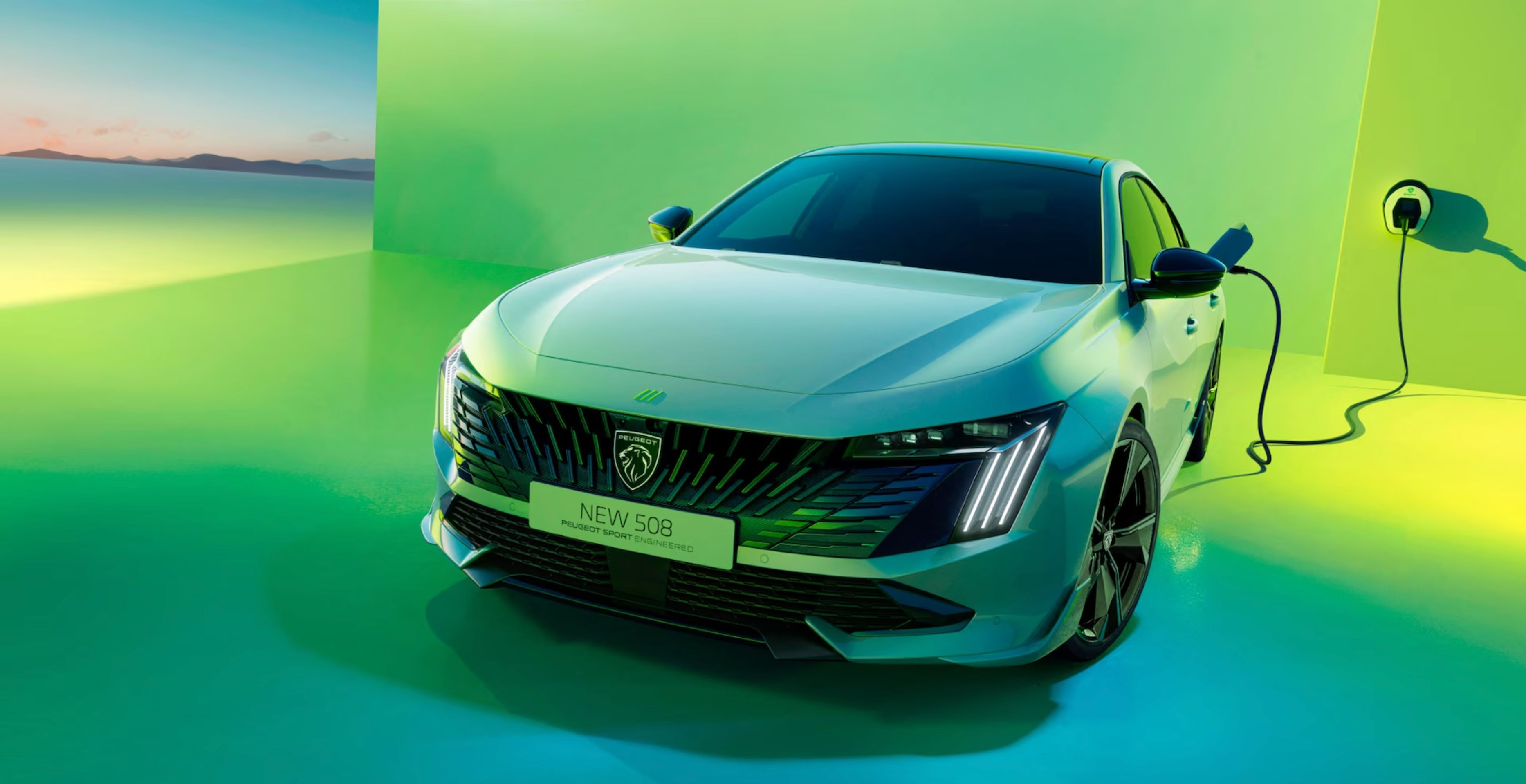 Treat yourself to the efficiency of a high-performance engine and the versatility of the Plug-In Hybrid: up to 34 miles range.
General Enquiry
Please provide your details below and a member of our team will be in touch
Email us
Please provide your details below and a member of our team will be in touch
Test Drive Booking
Please provide your details below and a member of our team will be in touch