The Peugeot 3008 & 3008 Hybrid at Research Garage
In order to stay one step ahead in terms of style, the front end of the PEUGEOT 3008 has evolved towards a style that is as distinctive and unique as ever. This inspired design is setting the codes for the next phase of modernity while enhancing refinement and vibrancy. A new frameless grille symbolises the increasingly modern style while maintaining a fluid design. In the designer's words, it extends with fins under the headlamps to connect all of the elements. And lastly, the nose of the bonnet now proudly displays the model's monogram, as does the entire Peugeot range.

The front headlamps have also been redesigned to be more aggressive and to split even more from current codes. They include LED technology from the very first level and are extended by hook-shaped DRLs with a chrome tip. This light signature is perfectly in line with the current Peugeot style and is identifiable at first glance.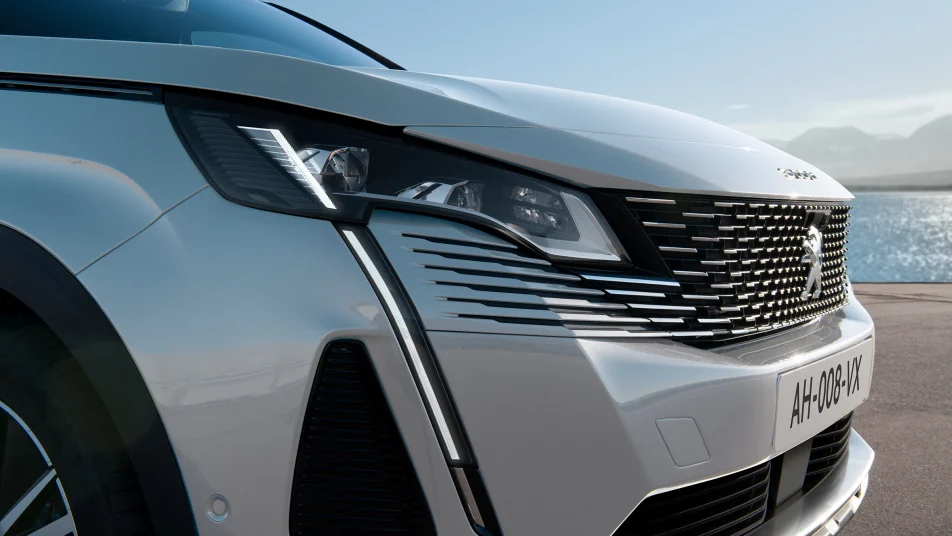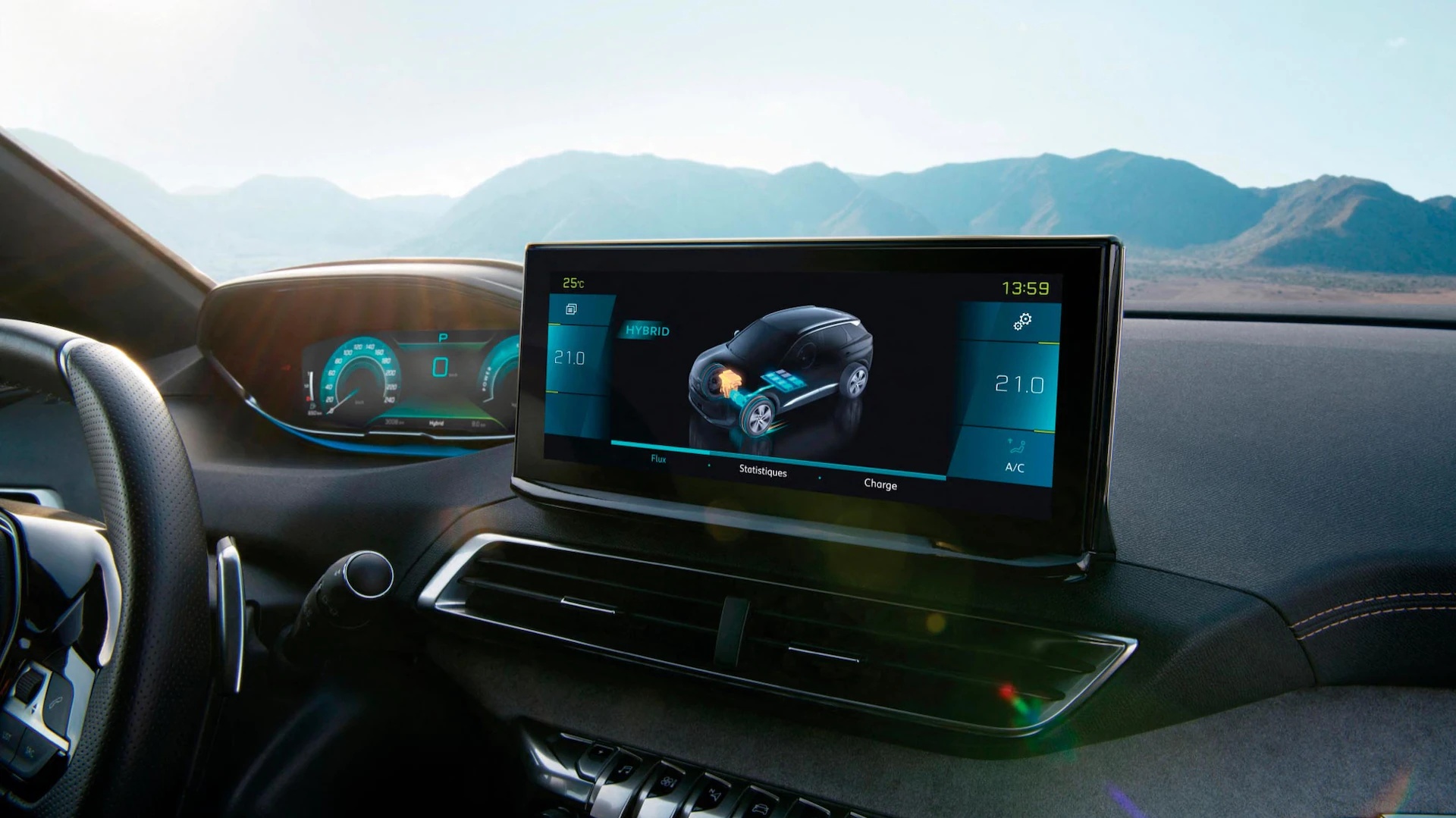 An enhanced experience with the new i-Cockpit® The success of the PEUGEOT 3008 is also partly due to its spectacular interior. In the PEUGEOT 3008 the PEUGEOT i-Cockpit® has changed to be even more modern and top of the range :
The new central touch screen is 10 inches in size. The screen is high definition and comes with a series of seven elegant piano keys - the "toggle switches" - allowing direct and permanent access to the main comfort functions: radio, air conditioning, 3D connected navigation with voice command, vehicle settings, telephone, mobile applications and hazard warning lights. The rechargeable Hybrid versions have a specific button allowing access to the electrical functions menu.
The 12.3-inch digital headset, which is fully customisable and configurable, features a digital panel with "Normally Black" technology for high quality rendering with better readability and contrasts.
The Peugeot 3008 is an impressive and stylish compact SUV that offers a winning combination of performance, efficiency, and technology. Its bold exterior design and high-quality interior make it stand out in a crowded segment, while its range of engines and transmissions provide a responsive and engaging driving experience.
Overall, the Peugeot 3008 is a well-rounded and competitive option in the compact SUV market. It offers a great balance of style, performance, and practicality, and is a solid choice for anyone looking for a compact SUV with a touch of European flair.
General Enquiry
Please provide your details below and a member of our team will be in touch
Email us
Please provide your details below and a member of our team will be in touch
Test Drive Booking
Please provide your details below and a member of our team will be in touch