ALFA ROMEO Giulia Quadrifoglio
The Alfa Romeo Giulia Quadrifoglio at Research Garage


The most important component is the emotion.

The Alfa Romeo Giulia Quadrifoglio 2.9 V6 engine generates 510 HP and produces 600Nm of torque between 2500 and 5000 rev/min. This engine is extraordinarily powerful yet extremely lightweight, made entirely out of aluminium. The engine is combined with a 8-speed automatic transmission that allows you to changes gears in only 150 milliseconds in Race mode. The gearbox can be controlled via the aluminium paddle shifters on the steering wheel in addition to to the leather wrapped shifter in the centre console.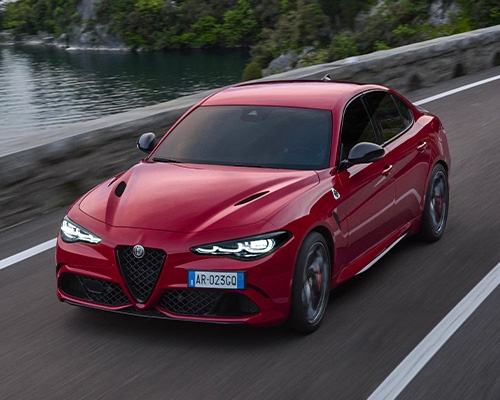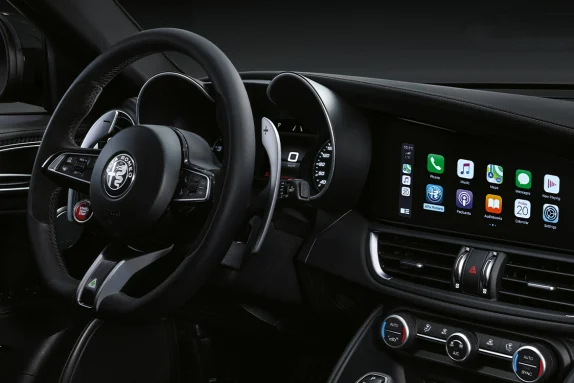 At the centre of the emotions
The centre console design has been completely redesigned using premium materials and carbon fibre details to give the highest quality.
The new heated sports steering wheel on the Alfa Romeo Giulia Quadrifoglio features integrated controls and aluminium shift paddles.
The storage compartment with wireless charging allows you to easily recharge your mobile phone without using cables.
The 900 watt Harman/Kardon surround sound system transmits across 14 speakers and a subwoofer for the perfect sound.
The Sparco Carbonshell sports seats offer the highest level of comfort for both the driver and passenger; Featuring carbon fibre seat backs and Alcantara Leather.
Driving pleasure is the only obejective
The safety and security systems on Giulia Quadrifoglio represent how invaluable technology is when it comes to a more intuitive driving experience. Alfa Romeo has reached another level of driving pleasure with the second level of autonomous driving.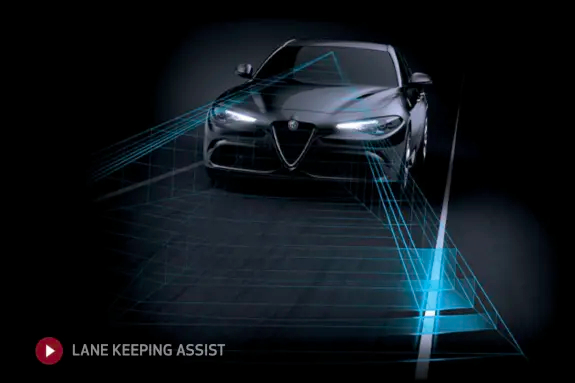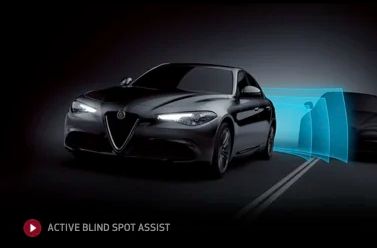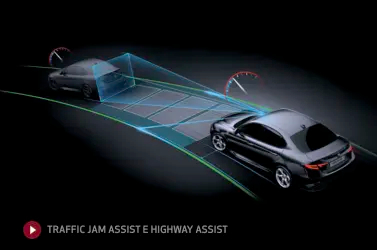 Traffic Jam Assist E Highway Assist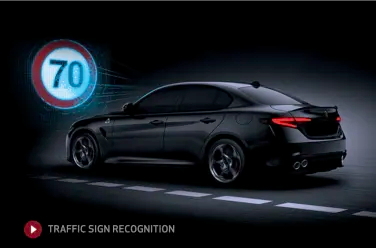 Be at one with your Alfa
Whether you're out and about or behind the wheel, Alfa Connect Services are the set of connectivity services designed to ensure that you are always at one with your Alfa Romeo Giulia. Additionally, thanks to the Alfa Connect Box, you can access partner offers and insurance benefits linked to your vehicle's telematic data.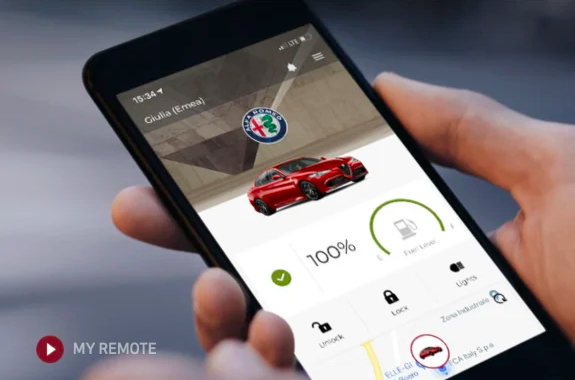 General Enquiry
Please provide your details below and a member of our team will be in touch
Email us
Please provide your details below and a member of our team will be in touch
Test Drive Booking
Please provide your details below and a member of our team will be in touch